Discover an array of resort accommodation in St Lucia, from a five star luxury hotel to a small intimate inn or a beautifully appointed villa.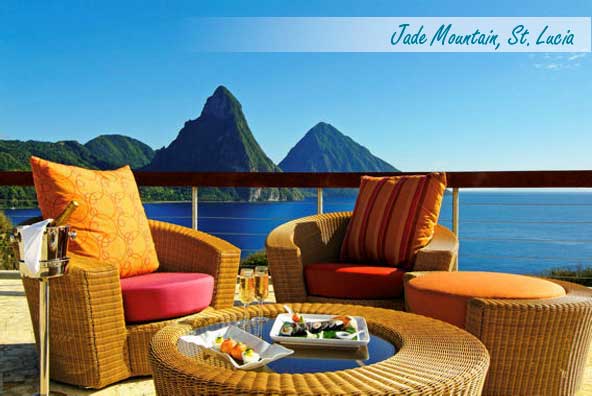 We are pleased to assist with your St. Lucia accommodation needs, be it for an independent traveler or for an Incentive Group, Meeting or Convention.  Resort accommodation in St Lucia include luxury styled villas complete with swimming pools, maid service and have the most magnificent views.  Let us know your needs, what category of hotel or villa you require so that we may book your stay in St. Lucia.
Contact us at barefoot@candw.lc
Please be advised that with effect from 1st April 2014, the Government of St. Lucia will be imposing a VAT tax of 10% on all Travel/Tourism related services, including excursions.